Social media giant facebook, whatsapp and instagram , its messaging and social media application WhatsApp and Instagram are reported to be witnessing an outage. Users online started reported problems with its services late Friday at about 10:55 pm IST. Outage tracker Downdetector shows a spike in outages.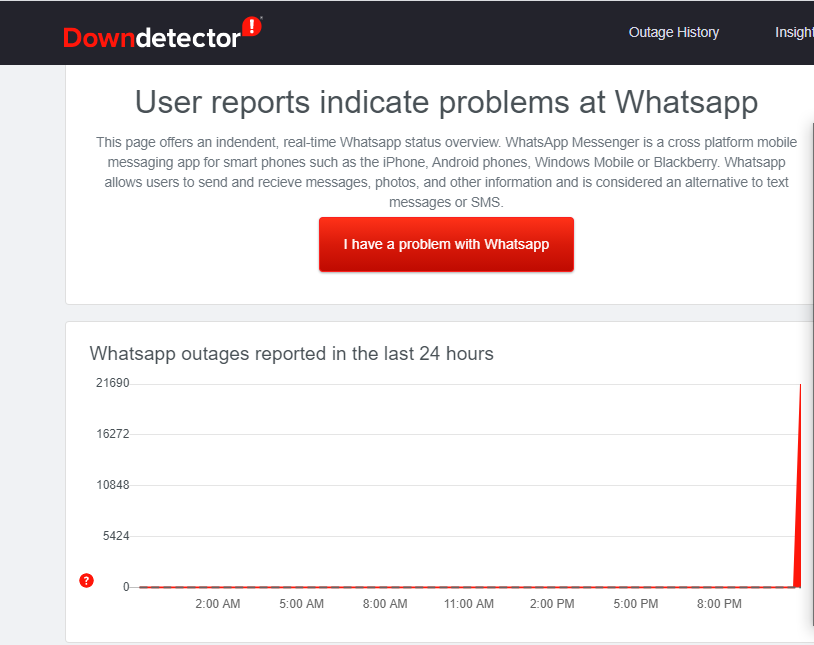 It is not known what has caused the outage, but many users across the world, including India and the United States, are posting about the outage on Twitter. Services have not been restored yet.
Messages are not being delivered on WhatsApp. Users are also unable to post content on Instagram. Whatsapp's official account on Twitter has not issued a statement yet.
The services had last month on February 19 witnessed a similar outage, when users reported problems early in the day at around 7:55 am IST. It was not ascertained what had caused the outage but services were restored after a while.
The latest reports coming from our sources is that Whatsapp App is back in business!