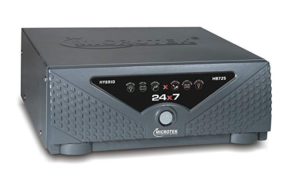 The use of inverters nowadays at home is on the rise. This is because people are seeing how beneficial this small device is, and how it's giving them peace of mind when it comes to the inconvenience of power outage or interruption. And this is also the reason why everyone aims to get one but is having a hard time choosing which one will be the best inverter for home in India.
Buying an inverter is more economical than buying a generator. But because it will still cost you a bit and we don't want you to be disappointed, it pays to know and get the right one for you. With 100s of inverter models available out there, you would need to visit tons of stores or read tons of reviews online first before you can make up a decision. Of course, you would want to get the best value for your hard earned money.
Good thing we have wrapped up all relevant information for your selection process to be the easiest! You will no doubt make the best decision on which inverter model to get!
This comprehensive review is written into two parts. Provided in the first part are the top five best inverters for home in India. In addition, you will see the rest of the helpful information related to buying the best inverters in the market, such as the inverter types, important buying tips, and commonly asked questions; among others.
Here, we have simplified the most important details you need to know to fully decide which one is the best inverter for your home use
1. Luminous Zelio+ 1100 Home Pure Sinewave Inverter UPS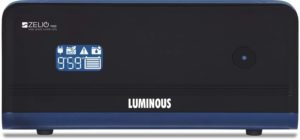 This is considered one of India's most intelligent UPS due to its full packed features. Its front finishing looks nice and neat as there are not many buttons or distracting designs. This is one of the inverters n the market that has a high loading capacity.
Features / Specifications
Power Backup display time in Hours & Minutes
Running Load : 3 CFL, 3 Tube light, 3 Ceiling Fan, 1 Television, 1 Air Cooler
32 bit DSP Processor
Battery Electrolyte Level Indicator glows whenever the battery requires water top-up
2 Years Warranty
8 hours of Back-Up time
Pure Sine Wave Inverter type
Pros
Supports wide battery range, i.e. Flat Plate, Tubular & VRLA (SMF)
With bypass switch that keeps supplying output from grid even in case of Home UPS faults
Its low harmonic distortion makes it almost noiseless
Best value for the price
Cons
The plastic material not too pleasing
The display can get dim
Aluminum wiring
Planning for this Product ?
2. Luminous Zolt 1100 Sine Wave Inverter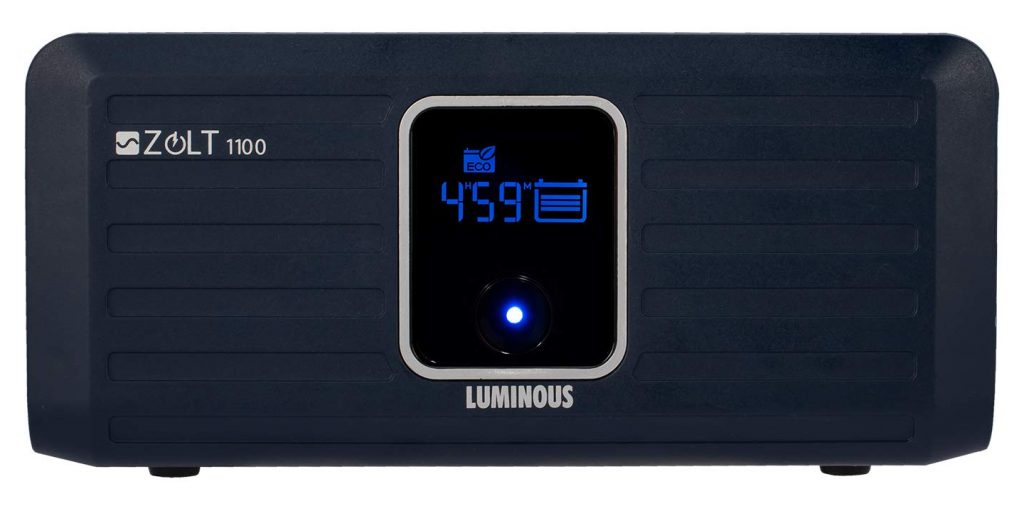 An inverter that is edgy with its black sleek design packed with a lot of features. It supports a wide variety of battery range; hence, it isn't hard to find a compatible one unlike with other models.
Features / Specifications
2 Years Warranty
Running Load: 4 Fan, 4 CFL, 1 Led TV
Sine Wave Inverter type
Power Backup display time in Hours & Minutes
Hassle free battery water level maintenance
MCB protection and is equipped with a bypass switch
Pros
Supports wide battery range; Flat Plate, Tubular & VRLA (SMF)
The price is good, not too costly
Cons
Issues with Customer Service Center
The fan is a bit noisy
Cabinet gets a bit hot while working
Aluminum wiring
Planning for this Product?
3. Microtek Ups Sebz 1100 Va Pure Sinewave Inverter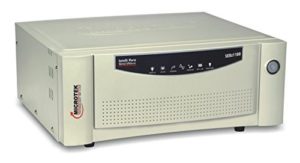 This inverter is perfect in its very durable design, with its solid buttons and compact body. The display is also commendable hence indicators can be easily viewed. It also has the over-charge protection that is good for preserving battery life.
Features / Specifications
Smart Overload Sense
Short Circuit Protection
2 Years Warranty
Running Load: 5 Fans + 5 Lights + 2 TVs
Built with microcontroller based intelligent control design
Battery deep discharge/overcharge protection
Pure Sine Wave Inverter type
Pros
It does not create any humming noise from inductive load
Supports a wide range of batteries from 100 ah to 180 Ah
Low transfer time, suited best for PC
Durable design
Cons
Makes an annoying sound when the battery is fully charged
A bit pricey
Planning to buy this model?
4. Microtek Ups 24×7 Hb 725va Pure Sine Wave Inverter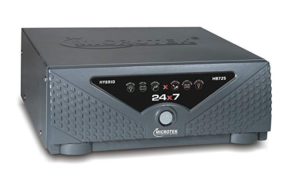 This highly rated inverter is a favorite for its tons of features. It is most favored due to its advanced technology in increasing battery life and its short circuit protection. If you are looking for the best value of your money, this is the inverter for you.
Features / Specifications
2 Years On-site Warranty
Running Load: 4 Light + 4 Fan + 1 TV
5 hours of Back-Up time
Pure Sine Wave Inverter type
Hybrid technology for noiseless and better performance
IBGM technology – this increases battery life
PWM controlled multistage ATM (Automatic Trickle Mode) charging
Bypass switch – electricity will be bypassed in vase UPS failure
Short Circuit Protection
Pros
Best value for money
Best for sensitive appliances
Fast charging
Good service network across India
Cons
Back up time not too long as other inverters
A bit pricey
Lower appliance load capacity
Planning to buy this model?
5. Microtek UPS-900EB Pure Sine Wave Inverter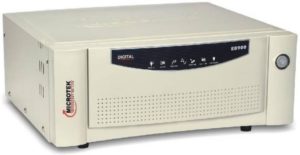 If you are looking for a compact inverter with a good power capacity and not that much on the backup time capacity, this one's just perfect for you. It also has added features everyone's looking for in an inverter especially the smart overload sense and short circuit protection.
Features / Specifications
2 Years Warranty
Running Load: 5 Fans + 5 Lights + 2 TVs
3 hours of Back-Up time
Pure Sine Wave Inverter type
Smart overload sense
Short Circuit Protection
Micro-controller based intelligent control design
Pros
Fast charging
Good value for money
Compact size
Good working load capacity
Cons
Battery terminal cable is a bit short
Short back up time
Planning to buy this model?
How to find Best Inverter? – Buying Guide
Calculate your power requirement.
Calculate the Inverter Capacity.
Output Formed By the Inverter.
Calculate the Battery Capacity
Battery Type

Flat Plate battery
Tubular battery
Sealed Maintenance free battery
Frequently Asked Questions
Here is the list of questions everyone is asking online to get their hands on the best inverter for home use requirement in India. Definitely, the right questions you are asking as well!
1. Do the inverters come with batteries?
Usually, they do not. You have the power to choose the battery suitable for you, just make sure it is highly compatible with your unit.
Note: All of them need batteries for them to work.
2. Do these kinds of inverters come with solar power port?
It is commonly not for home use inverters. You need to add the solar charge controller/converter to the inverter. But take note first if it is possible with the model of inverter you are getting.
3. How can I know if my inverter is fully charged already?
It is visible in the indicator display of the inverter. Some models have overcharge protection and even alarms once fully charged, hence no need to worry about it.
4. Does the company do the installation of the inverter in my home?
No, they just provide the service warranty. For your peace of mind, you can ask an electrician's help upon installation.
5. What does the feature "hassle-free water level" indicator mean?
It is the water level of your battery which in a way to measure the efficiency of your battery.
6. Will this stabilize high voltage fluctuation?
No, this is an inverter; power back up purpose and not a stabilizer.
7. Is it normal that it makes a sound once in active use?
Yes, because it is converting the current from the battery.
These comprehensive answered questions will make you just as informed to make the right decision but the tips below are what you truly need to keep in mind.